Custom Concrete Lawn Edging Starts With 545 Lawn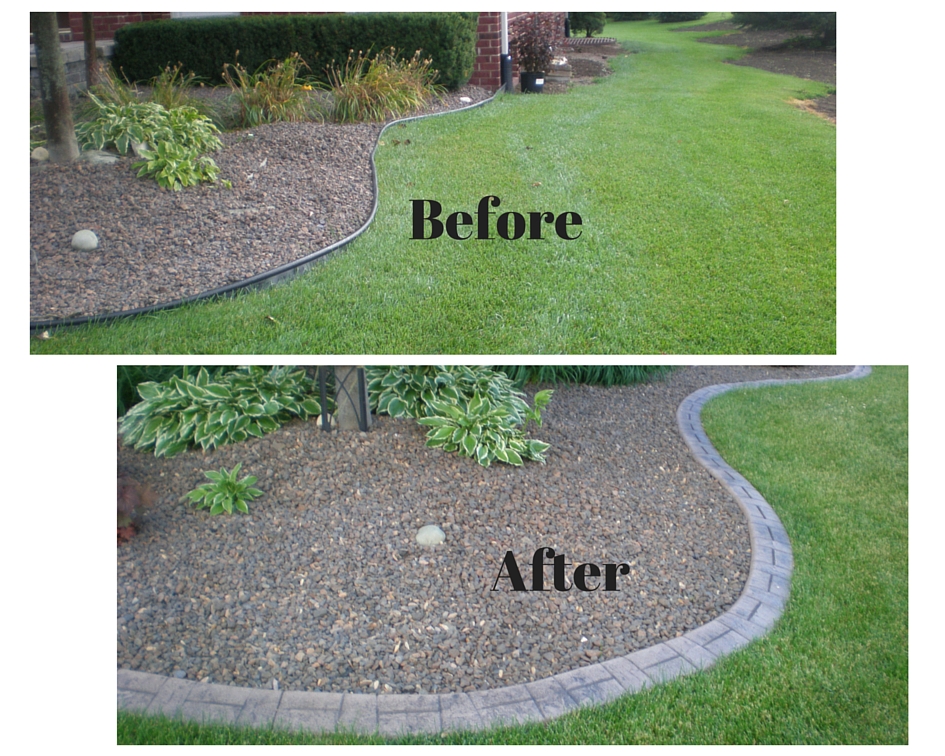 Attractive, cost-effective, versatile. Concrete lawn edging is exactly what you need to add that final, crowning component to your lawn's look. A bold complement to any landscape setting, concrete curbing makes the separation between grass and mulch or stone look intentional and sharp. Unlike wood edging, you never have to worry about rotting or replacing our borders in just a few short years.
Concrete lawn edging and borders are the most cost-effective professional curbing solution, it can be installed anywhere, and it won't act as an obstacle when it comes time to mow your lawn.
Why choose decorative curbing for your lawn edging and landscape borders?
Installation is quick & easy, with little or no mess
Multiples uses and a variety of colors and customization available. Get inspiration from our lawn edging ideas.
It's permanent and maintenance-free
Reduces trimming and edging time and saves money by preserving bedding materials
Prevents erosion and helps irrigate expensive flowers and plants
Provides barriers for roots and borders for grass, patios, & driveways
Other edging products rust, rot, break and shift-but curbing remains vibrant for the life of your landscape!
5 step process to ensure each job meets our top quality standard.
ONE YEAR material and installation warranty on all of our work.
Concrete Curbing Process
In our initial meeting, we'll get a feel for the vision you have for your lawn. We'll offer our expert suggestions, and you'll be able to see and touch samples of our materials.
After we've established a plan for your landscape curbing, we will mark the pattern and cut a trench to allow for the installation, while maintaining the integrity of your plants.
We will then mix the concrete on site to ensure you receive the exact material you picked out in the initial meeting, including color and pattern.
The concrete is then moved to the extruding machine that forms the desired edges.
Finally, our professionals finish the job by hand. That means we'll go through the edging to stamp out your desired pattern and cut control joints to protect your new curbing from ground movement. We will then apply a sealer to make sure you get many years out of your eye-catching new curbing.
All of our curbing work includes a 1 year warranty on the materials and installation!
Download our FREE curbing comparison guide!